Recommend one: Conciseness-American Standard US Mante Series CP-F688 Bowl
Reference price: 1350 yuan
Product introduction: This American standard uses simple lines to create soft corners, natural and smooth internal curves, perfectly interpreting the soft and concise style, using a unique built-in overflow system IDEALFLOW. Integrity. Adopt the "Family Health" technology unique to the American standard.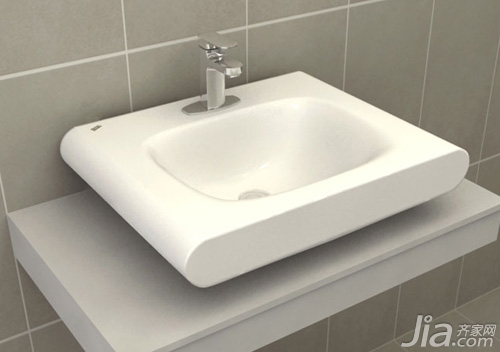 Editor's comment: From the design point of view, the interior's smooth transition lines are ingenious. Although simple, it has a rare softness. The built-in overflow system IDEALFLOW not only ensures the overall beauty, but also eliminates problems such as hygienic dead ends and odors, making cleaning more convenient. Together with the "Family Health" technology, you can create a healthy bathroom environment.
Recommendation 2: Streamlined shape to overflow water-HCG and Cheng L4620S basin
Reference price: 1400 yuan
Product introduction: Hecheng this countertop basin adopts unique glaze treatment technology, elegant color, and effectively eliminates the residue of dirt and the growth of bacteria. Rounded corner design is safe and lively, streamlined shape, simple and stylish. The faucet can be installed directly, which is convenient and practical.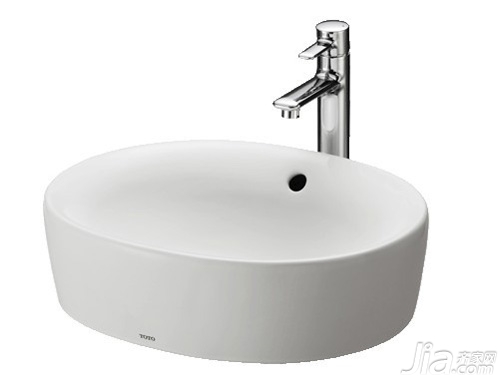 Editor's comment: This basin is a classic of Hecheng. It is also very novel in design style. The streamlined line design is not only more beautiful but also avoids sanitary dead corners. It is more convenient to clean and is compatible with various types of decoration style Easy to match. The most rare thing is that this countertop basin with "beauty" and function is very affordable.
Recommend the three post-modernist luxurious atmosphere Hecheng L5513S above counter basin
Reference price: 1250 yuan
Product introduction: Hecheng unique glazed surface treatment, elegant color, easier to clean. Postmodern design, luxurious atmosphere. The convex and concave sides of the two sides present a 90-degree angle.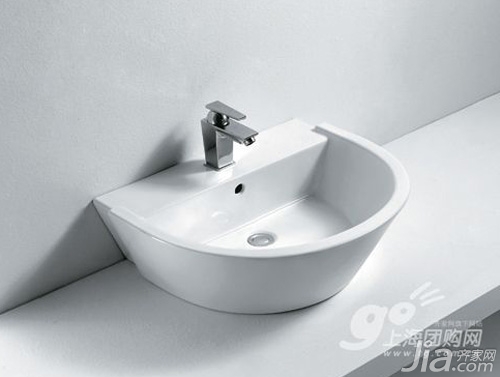 Editor's comment: Most of the semi-circular basins are wall-mounted basins, while countertop basins are relatively rare. This shape can make full use of the limited space in the bathroom, and the faucet is installed in one piece, which is convenient and fast. The tough lines outline the arc, simple and clean. Suitable for bathrooms designed in a minimalist style.
Recommend Sizhijie Glazed Technology TOTO Above Counter Basin LW760LB
Reference price: 1250 yuan
Product introduction: TOTO's above counter basin adopts unique and artistic appearance design. Zhijie glaze technology can keep the surface of the basin lasting bright and beautiful. The above counter basin is also equipped with overflow holes inside, which can prevent water from overflowing the basin, which is very user-friendly.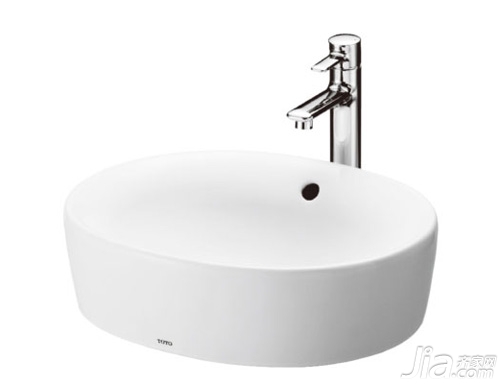 Editor's comment: TOTO basins are designed in a round bowl shape and are suitable for installation on a countertop. The porcelain surface is smooth and the inner wall of the basin has no sanitary corners. Although the design of this basin is very simple, the overall visual effect is light and elegant, which is most suitable for the modern minimalist style room.
Recommended five high-temperature ceramic firing process Kohler K-2479 Pateo washbasin
Reference price: 1000 yuan
Product introduction: Kohler's basin is made of high-quality ceramics at high temperature, and its glazed surface is smooth and has no small holes. The deep design of the basin makes you feel fuller and fuller. This countertop basin also comes with a overflow hole design to avoid water overflow during use, so it is more secure to use.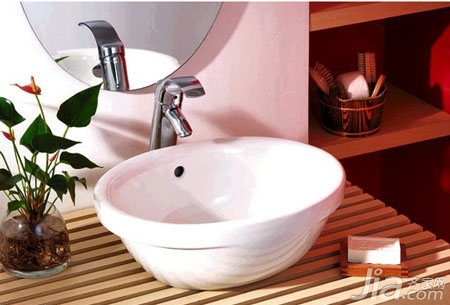 Editor's comment: Kohler's basin is slim and petite, and has a large volume, so the appearance is very full. Its simple and bright design is very useful for small toilets. Because the ceramic is of good quality, it is easy to clean. Compared with similar products of other brands, the cost performance is still very high.
Summary: Through the comparison of the above products, we found that the above counter basin at the price of 1000 is already a mid-range and high-end product, the shape is very beautiful, and the high-temperature ceramic firing process is generally used, at the same time in appearance and details Make a fuss to stand out among many similar products. Need to remind everyone that the appearance of the basin is important, but the inner quality is more important. Therefore, the editor recommends users to compare multiple aspects before buying, and then decide which one to buy.
What, the decoration still uses his own money? ! The Qi family is decorated in installments, with an ultra-low annual interest rate of 3.55% and a maximum loan of 1 million. Apply now to enjoy the discount
If you are interested in brand cooperation, content cooperation, and advertising of this website, please send an email to :.
TOTO TOTO basin bathroom simple bathroom decoration design space beautiful modern simple style decoration simple style fashion simple style decoration style bathroom design overall bathroom
Flour Sifter for breaking up clumps and aerating flour, icing sugar, and other sifted baking ingredients

Made from stainless steel with wood knob handle; sturdy, durable, and resists rust

Fluffs powdered ingredients for lighter baked goods; helps blend in salt, baking soda, and baking powder, for an even consistency and better taste

Quickly aerate all purpose flour, bread flour, cake flour, coconut flour, gluten free flour, and other finer dry ingredients, like confectioners sugar

Breaks up lumps; easy to use; hand wash in warm, soapy water; dry thoroughly
Flour Sifter
Flour Sifter,Stainless Steel Flour Sifter,Flour Sifter With Measuring Scale,Flour Sifter For Baking
Yangjiang Homelife Industry & Trading Co., Ltd. , https://www.kitchenutensil.de