1. Ink summer effect

The root cause of the ink's summer effect is some changes in the ink caused by rising temperatures. Printing inks consist mainly of pigments and binders. In addition, there are fillers and additives. The black ink used for newsprint printing is commonly used as a binder for mineral inks, while colored inks are often used as binders for vegetable oils.

After the black ink is printed on the paper, the binder (mineral oil) in the ink is initially on the surface of the paper, but after a period of time (4-6 months) aging, the mineral oil is almost completely absorbed by the paper due to its The ability to absorb oxygen is poor, and the binder left on the paper is rarely cross-linked, there is no stiff structure, there are only some fragile and fragile structures, so many tiny ink particles are formed.

After the vegetable oil ink is printed on paper, the binder (vegetable oil) in the ink is also on the surface of the paper at first, but because of its strong ability to absorb oxygen, after a period of aging, part of the vegetable oil is absorbed by the paper, but there is also Many remain on the paper and the pigments stick together. Since vegetable oils all have an unsaturated double-stranded structure, some cross-linked, stiff structures can form and attach to the fibers.

When old newspapers printed with mineral oil and vegetable oil inks are disintegrated in a disintegrator, the mineral oil ink is more apt to be crushed than the vegetable oil ink, so the ERIC value after fragmentation is high (effective residual ink particle concentration) and after sufficient washing, The concentration of irreversibly re-deposited ink particles in the slurry is also greater, which has a greater effect on the whiteness of the waste pulp.

2. Effect of ink summer effect on whiteness

Deinking pulp in Canada has the lowest whiteness every year from June to August. The whiteness of the de-icing pulp in the northern United States is the lowest in each of July-August, about 1.4% lower than normal. The pulp whiteness of our factory is also the lowest from July to August each year. For example, in 1998, the minimum whiteness pass rate was 46.2%, and the minimum whiteness pass rate in 1999 was 71.2%. In 2000, the minimum whiteness pass rate was 2.6%. In 2001, the minimum whiteness pass rate was 11.3%. Thus, no matter the country or region, the summer effect of ink deinking waste paper is widespread.
Easy operation Macaron Printer with edible ink was manufactured as a homemade printer with economic print head, it is customized for entry-level customers and coffee shops. Easy operation, high printing speed and low cost will attract more clients to come. It will creat more value for you.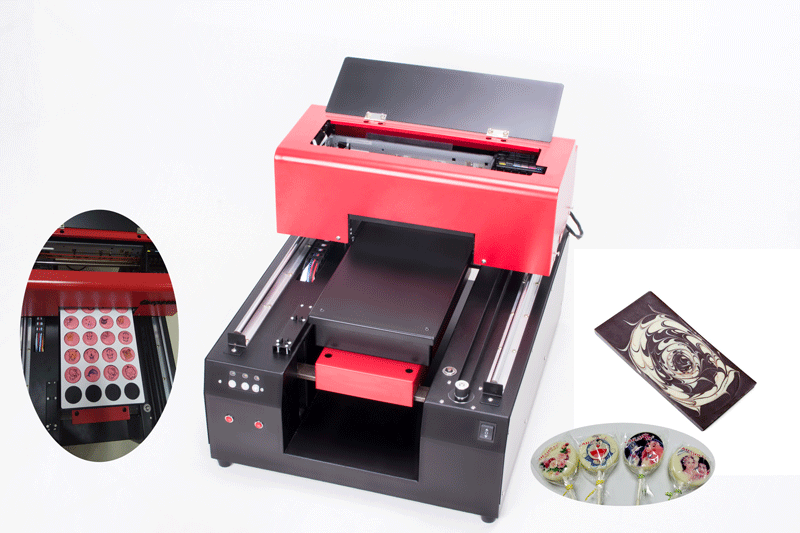 | | |
| --- | --- |
| Name | Macaron printer |
| Print head | DX5 |
| Print size | 21*38cm |
| Print color | CMYK+LC LM |
| Print speed | A4 photo/163s |
| Printing resolution | 5760*1440dpi |
| Nozzles | 90*6=540 |
| Interface | USB 2.0 |
| Net weight/Gross weight | 35kg/42kg |
| Printer size | 57*48*44cm |
| Height adjustment | Handle/Automatic |
| Working power | 110-220 50-60Hz 30W |
| Operation system | Windows 2000/XP/WIN7/Vista etc. |
| Temperature | 5-35º |
Macaron Printer
Macaron Printer,Marcaron Printer Machine,Portable Macaron Printer,Stylish Macaron Printer
Shenzhen Refinecolor Technology Co., LTD. , https://www.rfcprinter.com