Different blow molding methods have different advantages in processing different products due to differences in raw materials, processing requirements, yield, and cost. A detailed blow molding process can be found in the literature. Here we introduce the characteristics of blow molding from a macro perspective.
Blow molding of hollow products includes three main methods: extrusion blow molding: mainly used for unsupported parison processing; injection blow molding: mainly used for parison processing supported by metal cores; stretch blow molding: including Extrusion-stretch-blow molding, injection-stretch-blow molding, and two methods can process biaxially oriented articles, greatly reducing production costs and improving product performance.
In addition, there are multi-layer blow molding, compression blow molding, squeezing blow molding, foam blow molding, three-dimensional blow molding, and the like. However, 75% of the blow moldings were blow molded, 24% were injection blow molded, and 1% were blow molded; 75% of all blow molded products were biaxially oriented. Extrusion blow molding has the advantages of high production efficiency, low equipment cost, wide selection of mold steels and machinery, and disadvantages include high reject rate, poor recovery and utilization of waste materials, thickness control of products, and dispersion of raw materials. After molding, trimming must be performed. The advantage of injection blow molding is that there is no waste generated during the processing, which can well control the wall thickness of the product and the dispersion of the materials. The molding precision of the neck product is high, the product surface is smooth, and it can be economically produced in small batches. The disadvantage is that the molding equipment is costly and to a certain extent only suitable for small blow moldings. Hollow blow molding process conditions require that the compressed air of the parison in the inflated mold steel must be clean. Injection blow air pressure is 0.55 ~ 1MPa; extrusion blow pressure is 0.2l ~ 0.62MPa, and stretch blow pressure often need up to 4MPa. In the solidification of plastics, low pressure causes the internal stress generated by the product to be low, the stress is dispersed more uniformly, and the low stress can improve the tensile, impact, bending, and other properties of the product.
New arrival premium manual lemon squeezer hand aluminum alloy citrus lime juicer press

1.Material:all of this manual lemon squeezer made of premium heavy-duty aluminum material (will not shatter or react with acidic liquids)

2.Cute shape:2019 new arrival cute shape design with safety rubber black based to avoid slip when you are pressing the lemon and easy placement on home/kitchen
3.Heavy weight:it is heavy enough for pressing lemon,citrus and lime
4.Dishwasher safe: this citrus lime press is easy washing and dishwasher safe.
5.Low minimum quantity and customized package design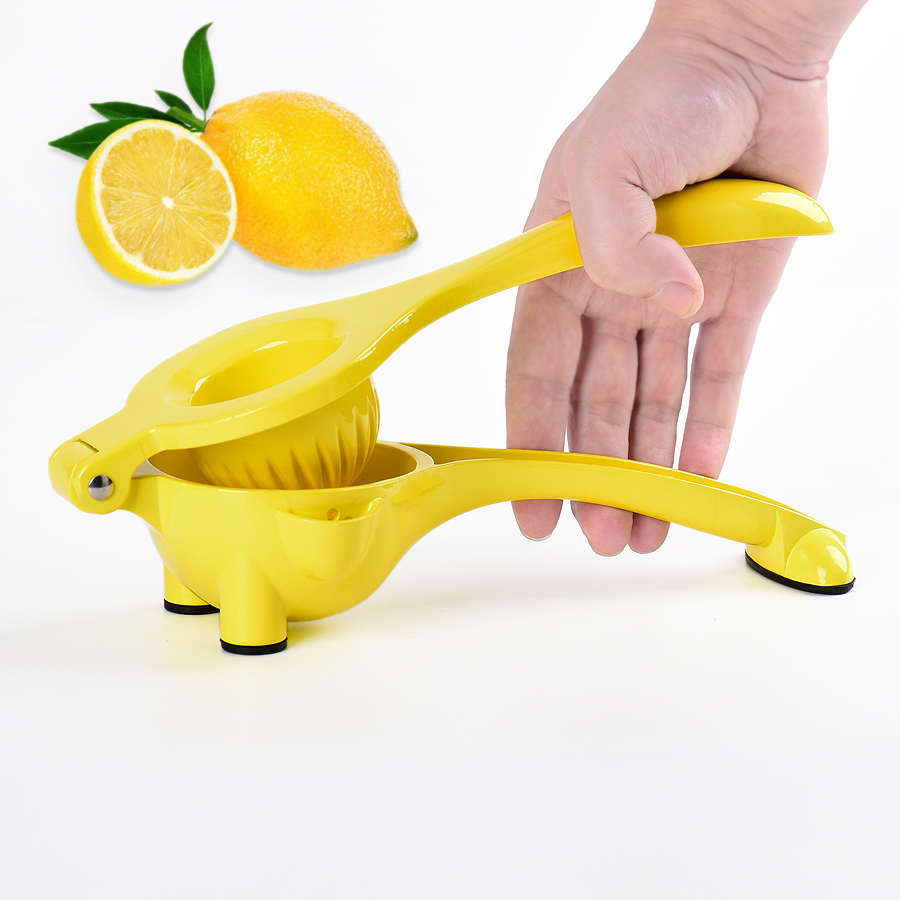 Lemon Press,Commercial Lemon press,Lemon Press Drink,Kitchen Lemon Press
Fortary Industry&Trading Co., Ltd. , https://www.kitchenset.de