In recent years, a kind of imported wood similar to huanghuali - "Da Ye Huang Hua Pear" has been well received by the market, and its price has skyrocketed, from the initial 20,000 yuan per ton to 370,000 yuan per ton. Regrettably, the authoritative organization has not been able to give the final material identification result because it could not find the comparison sample, so that it can only be known as the "big leaf huanghuali". Recently, the experts of the Chinese Academy of Forestry's Wood Institute finally gave the final identification results, which made the dusty case that has lasted for several years finally settled.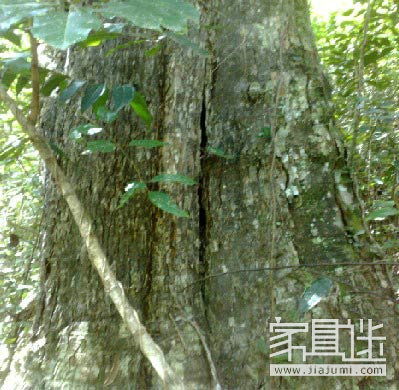 Big leaf huanghuali, because it is similar to Hainan huanghuali wood grain, it is called big leaf huanghuali. It seems that the big leaf huanghuali is stained with the light of Hainan huanghuali, like the wood merchants on the market maliciously using ordinary hardwood. As a redwood, the so-called "Changlong attached to the Phoenix." In fact, this is not the case. Although the hardwood of large leaf huanghuali does not belong to mahogany, its material is quite high quality.
Big leaf yellow pear
Big leaf huanghuali, scientific name: Streblussp.; commonly known as: big leaf huanghuali, Venus huanghuali, Indonesian huanghuali, gold huanghuali; Indonesian name: Mabiwasa Indonesian means "harder than iron" . It is mainly produced in areas such as Kalimantan in Indonesia, and is distributed in the Indo-China Peninsula and the Malay Islands. The growth environment temperature deviation is large and the climate is variable, accompanied by gold and copper ore veins.
Big leaf huanghuali wood features
The trunk is longer and the wood utilization rate is higher.
The material is heavy, the density is high, the shrinkage is very small, the tree wood is slightly dry, and the 40mm thick plate is about 3.5 months. The wood has good drying performance and few defects.
The wood is firm and delicate, with an oily texture and a lustrous finish. Wood sawing and planing are difficult, but the planing surface is smooth and highly polished; it is easy to split when nailed, so it should be pre-drilled before nailing.
Good corrosion resistance, anti-fungal and termite damage, so it is suitable for heavy-duty and durable parts, such as bridges, docks, parquet floors, heavy-duty floors, tool handles, sleepers, utility poles, etc. Materials.
The texture is beautifully interlaced and contains gold wire. Each plant has a unique and beautiful pattern. On the lustrous wood, it presents a natural magical work. The wood grain contains a clear and vivid "grimace" pattern, or a deep dark brown, or a mysterious The purple color, the shape of the flowing water, the looming ancient rhyme, showing the unique charm of people.
Slightly woody.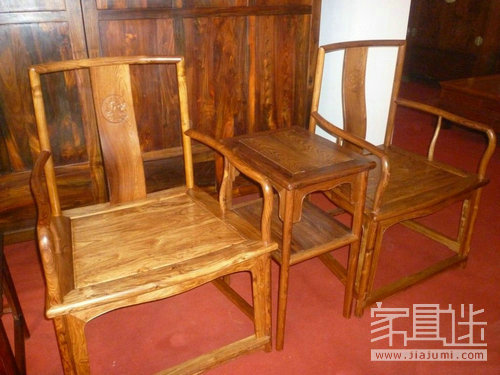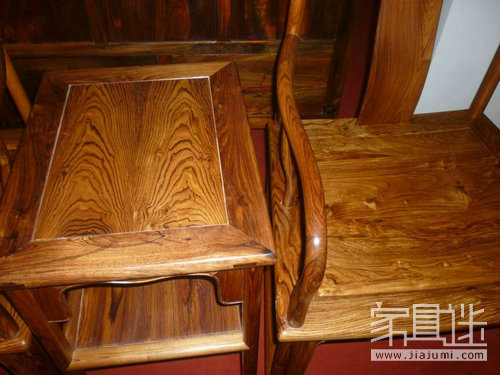 Big leaf huanghuali development prospects
According to the wood identification agency, many indicators of Da Ye Huang Hua Pear have reached the standard of mahogany, and some indicators are even better than the standard of mahogany. This material is golden in color, beautiful in pattern, and has different faces. Industry experts generally believe that Da Ye Huang Hua Pear is High-quality materials, especially made of Ming style furniture, noble and bright, better after polishing, density, hardness, oiliness are much better than many of the "Redwood" national standard wood, known as the best carrier of Ming style furniture, is classical furniture A rare and valuable material designed and manufactured.
Related reading: The new "brother" of Huanghua Pear? The real body of purple rosewood
Although the price of big leaf huanghuali has soared to 370,000 yuan per ton, it is comparable to Hainan huanghuali of 30 million yuan per ton and Vietnamese huanghuali of 5 million to 8 million yuan per ton. The future of yellow and yellow, the future of big leaf huanghuali is indeed limitless.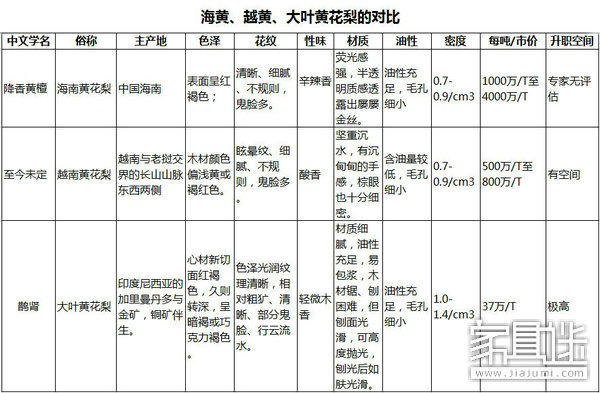 Moreover, Da Ye Huang Hua Pear can not only reduce the consumption pressure of mahogany furniture lovers, but also enrich the material types of traditional furniture manufacturing industry, avoid the ecological environmental pressure caused by the large-scale logging of single mahogany furniture materials, and promote the promotion of traditional Chinese furniture. The continued development of the industrial economy may be one of the most popular raw materials for the traditional Chinese furniture industry in the next historical period.
Acrylic Key chain is the most common key chain, which has the characteristics of beauty, durability, strong three-dimensional feeling, bright color and small size. It can be used as luggage accessories and personal jewelry with various styles. Products with different specifications, colors, thickness, grades and packaging can be made according to requirements.
Jilin Y.F. Imp & Exp Co., Ltd is an exporter and manufacturer (Cang nan Y.F. Stationery & Gift Co., Ltd.)in Creative products, such as Backpack ,Shoulder Bag, Pencil Case , Handbag,Multifunctional Bag. Coin Purse .Cosmetic Bag.Storage bags. File Holder.Canvas handbag and Notebook etc. which is a professional stationery company setting research and development, producing, sales and trade into one. Our company always takes quality, service, efficiency and innovation as our management philosophy. Since our brand Y.F. has been put on the market, the products sell well throughout the country consistently, and be exported to Europe and America,, and South America countries as well as regions, where the product enjoys great customer loyalty and good population. Choose Y.F. is not to choose a batch of stationery, but to choose a commitment and responsibility, Thanks for your attention, support, trust an cooperation. Wish to establish long-term business relationship with you in the near future.
Acrylic Key Chain,Lanyard Keychain,Thor Keychain,Tritium Keychain
Jilin Y.F. Import & Export Co.,Ltd , https://www.jlyoufoundit.com