Ms. Liu, who lives in Beijing, bought a simple wooden storage rack on Taobao a few days ago. After the arrival, the material looked good without pictures. The assembly also took her a long time, and finally she could only ask for foreign aid. With the help of it, it took more than an hour to install it.
"The screw is hexagonal. I didn't know that the merchant had a special screwdriver for distribution. I used my own tools to assemble it for a long time. I didn't bother to say it. After I finished it, it was not strong!" Ms. Liu said that she needs to assemble her own household goods. Be cautious of online shopping in the future.
Ms. Hong's friend Ms. Hong recently bought a wooden bed online. However, after paying the money, the home seller was responsible for the assembly in addition to the door-to-door. Ms. Hong did not have trouble after Ms. Liu's online shopping.
In fact, with the development of e-commerce, goods in life are gradually e-commerce, and household goods are no exception. So, can consumers accept this new furniture purchase channel?
"The e-commerce of household goods is still in its infancy, and the households are very fine. Most of the home B2Cs may be furniture." Analyst Chen Shou, an analyst at Analysys International, told this reporter that compared with the general Commodities and household goods have higher requirements for after-sales service.
In addition to the purchase of building materials, it also involves installation, use and maintenance issues, such as cement sand, paint, etc., which require relatively professional workers to provide follow-up services. Online retail mode, there is a form of contract work, if not, you have to ask the workers to do the renovation, consumers are not willing to turn the whole process so long. Chen Shou-shen believes that "although the price may have a little advantage, the entire service may not be attractive to the user."
For most consumers, when buying furniture, there is usually no clear direction in advance. Only when you visit a furniture store or online store, you can see the favorite, and then ask the furniture shopping guide and customer service to make a decision. However, since the furniture is presented separately, it is a concern of many consumers about whether it is harmonious with its own decoration. In addition, consumers always want to know if the color is harmonious and the size is right before buying.
Ms. Hong said to the reporter: "Although the process of buying a bed is relatively smooth, if I want to decorate the house, I will definitely not choose to purchase building materials online. What if the formaldehyde content exceeds the standard? How to guarantee the quality of the paint? I don't know what it is..."
Chen Shou-shen believes that many furniture stores on Taobao are actually a combination of online and offline business models, selling offline goods at online prices and performing after-sales services for offline goods. Online home sales do have their own advantages, whether it is the price or the comprehensiveness of the goods, but the problem is that the after-sales service is difficult to have continuity with the shopping experience.
The optimistic view is that the combination of furniture manufacturers and e-commerce, channel changes, opened up new market prospects. First of all, the e-commerce price advantage breaks through the high cost of traditional channels. Secondly, the borderless network allows furniture manufacturers to reach the most customers in the shortest time, making the national market expansion possible. The most important thing is that online shopping furniture conforms to the youth. A generation of "shopping spending habits."
However, from a practical point of view, Chen Shou-shen believes that household goods e-commerce must have a particularly mature e-commerce service system to seize users. "The difference between household goods and clothes is that buying clothes from the comparison to the order to express does not need to pay more offline costs, do not need to go to other stores to see. But the materials for the decoration must be removed to see more fine For example, buying a curtain and buying a chair is completely possible through e-commerce. It does not involve a lot of offline services, but large furniture such as wardrobes and paints must be seen on site."
Chen Shou-shen believes that the development of e-commerce roads for large-scale household items must be lagging behind. Only online and offline services can form a relatively mature system to develop. In the early stage, more standardized products of small pieces were easier to achieve e-commerce.
In addition, in the purchase of furniture, the information transmitted online does not directly affect the user to make decisions. The upstream requires wired services, and the online process provides more price comparison and ordering, but the whole process is definitely a combination of online and offline.
Huizhou Cailang Printing has a large selection of cuff link boxes to choose from. Create the perfect presentation with any of our Christmas Gift Box styles! Pick from mostly any color and material including paper material, Christmas concerned, different shape cornered, and custom color printed boxes. All of our Cailang including Christmas gift packaging cases are available at wholesale bulk prices.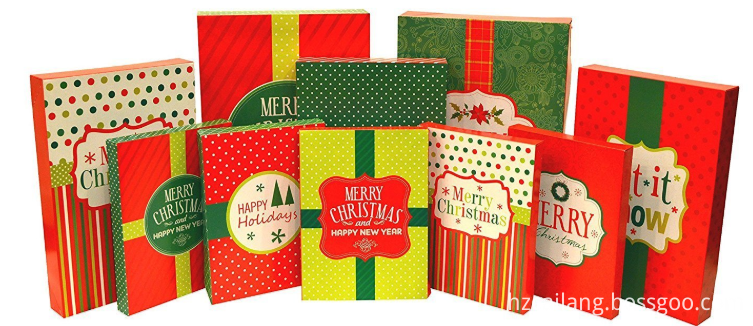 Christmas Gift Box
Christmas Gift Box,Beautiful Christmas Gift Box,Christmas Gift Candy Tin Box,Christmas Gift Paper Box
Huizhou Cailang Printing Products Co.,Ltd. , https://www.paperboxs.nl