Symptoms: Cured prints have a pungent feeling.

Cause 1: Incomplete drying and curing.
Solution: Reduce the printing speed or increase the power of the light source.

Cause 2: Insufficient UV light source or lamp aging.
Solution: Replace, select the appropriate light source power. The high-pressure mercury lamps currently used have an average service life of about 1000 hours. With the use of lamps, the electrodes gradually decompose and the inner wall of the lamp tube is deposited. The transparency and the transparency of the ultraviolet light will gradually decrease. Therefore, it is necessary to regularly perform the lamps. Detect and replace the defective lamp in time to ensure that the UV ink is completely cured.

In addition, UV lamps must be taken care of. The quartz glass body of the UV lamp should not be held. Otherwise, the oil on the skin will adhere to the quartz glass; it is only possible to hold the ceramic end, or wear non- linen gloves. Whenever it comes in contact with the UV lamp, it can be wiped with an alcohol cleaning solvent after the contact to remove the grease from the lamp.

Cause 3: UV varnish has poor anti-oxidation capability.
Solution: Strengthen workshop ventilation and exhaust (wind) systems.

Cause 4: The non-reactive diluent in the UV varnish was added too much.
Solution: Replace the UV Varnish Varieties if necessary.
The UV varnish is a transparent body, and the ultraviolet rays do not have any obstacle from the upper layer to the lower layer.
When testing the quality, use a brush to apply UV Varnish to the surface of plain white paper or white cardboard, apply a thickness of about 0.5 mm or slightly thicker, and cure under UV light. If no air bubbles are produced on the surface of the coating after curing, the surface smoothness is very high, indicating that the quality of the purchased UV varnish is good.

Source: China Tobacco Packaging Ink Information Network
The 5L Ice Bucket is used for watering flowers in garden. It is a garden tool and can also be used to pack fruits and vegetables for outdoor activity.Concision, elegant, delicate and pretty color and luster. Bring for the life experience of fashion with graceful art style.
Description of the 5L ice bucket:
Name:5L ice bucket
Spec:Φ210/Φ160×210mm
Material: galvanized iron
Fields of applications: bar, party, hotel, home, outdoor activity,garden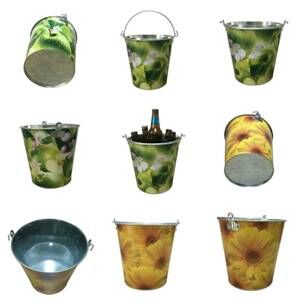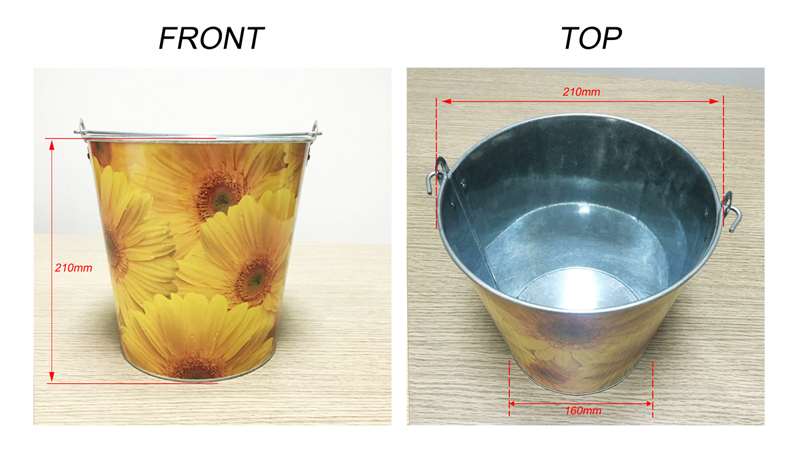 1.Are you factory ?
Yes. A professional ice bucket and Tin Tray manufacture.
2.Are your products the lowest prices ?
EXW, the same quality, we are much cheaper than other suppliers.
3.Can we customized product ?
Yes, Tailor-made tooling for your own design is welcome.
4.What is the transportation ?
If small quantity, we suggest that sent by Courier, If large amount, by shipping.
5.If goods are damaged in transit, how to do ?
Products are inspected strictly before shipping, if damage, they can be replaced .
5L Ice Bucket
5L Ice Bucket,Folding Bucket,Plastic Cooler Box Ice Bucket,Club With Custom Design
True & Bright Metal Packaging Co.,Ltd.KaiPing , http://www.tnbcan.com